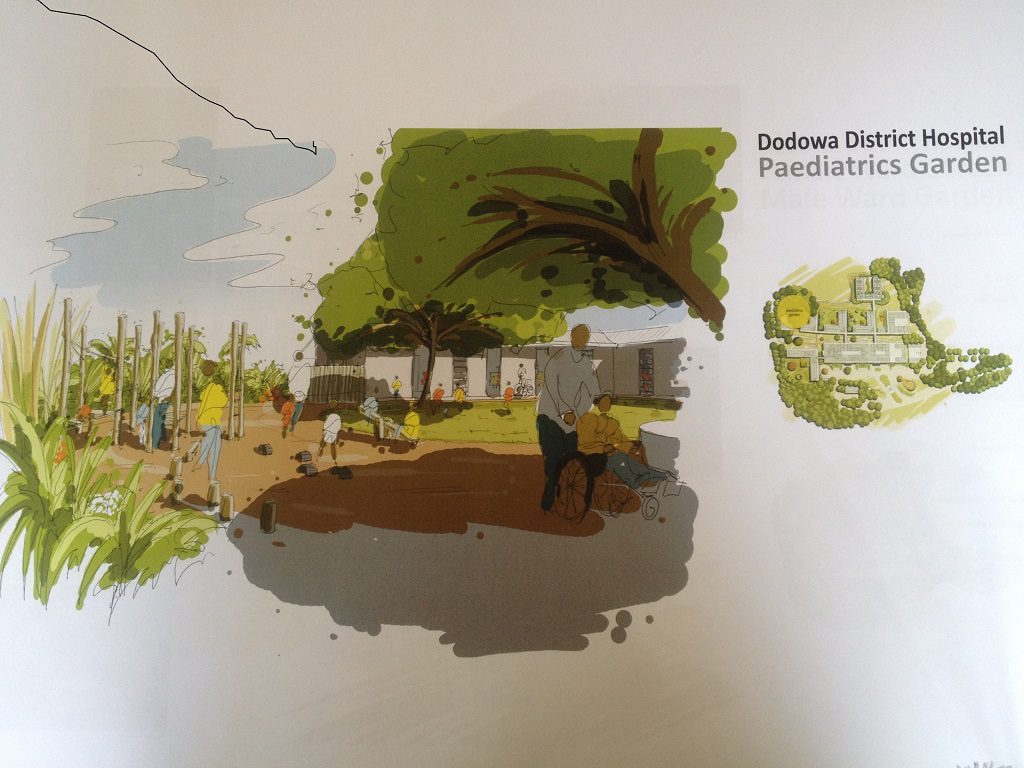 Care and Cure Concept
Therapeutic environments are essential to the success of the hospital environment, the development of which is internationally considered to be best practice for healthcare design.
Among other benefits, the Care and Cure concept promotes wellbeing and encourages physical therapy.  They contribute to stress reduction, social and emotional support and a feeling of security and safety, enhancing a patient-focused positive recovery experience.
Indigenous, medicinal planting plans are individually tailored to each hospital, and each hospital is categorised into five main character areas: the main hospital garden upon entrance, paediatrics garden, female and male ward gardens and the maternity garden.
These gardens form part of our commitment to local social responsibility, enhancing the world-class designs of the hospitals and adding to our patient-centric experience.  As part of a commitment to CSR, there is no more valuable sector to invest in than the healthcare system.
We are inviting local and international companies, trusts and individuals to become part of securing the future health and wellbeing of the Ghanaian people  by opening the opportunity for sponsorship of these therapeutic spaces, providing an opportunity for social investors to create a lasting legacy of economic and social development.
For more information please contact us.