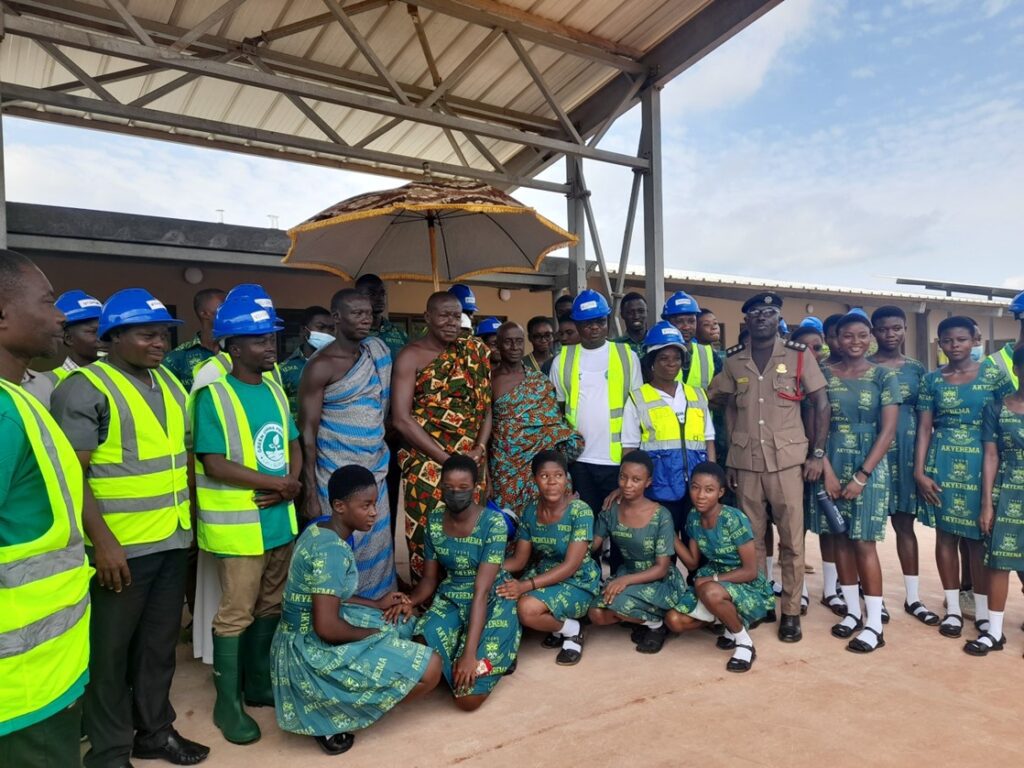 The Government of Ghana earmarked 9th of June as the National Tree Planting Day. As part of the celebrations, the Kumawu Forest District of Forestry Commission undertook ceremonial tree planting at the Kumawu District Hospital site.
The Green Ghana Initiative seeks to create a collective action towards restoration of degraded landscapes in the country, mitigate climate change and inculcate in the youth the values of planting and nurturing trees and their associated benefits.
A public ceremony was be held in commemoration of the event at the project site. This involved the chief of Kumawu, the District Chief executive and other dignitaries from the Forestry commission, the Ghana Health service, and students from Tweneboah Kodua Secondary school. The Kumawu District Forest had a target of two hundred and fifty thousand (250,000) seedlings. Tree species that were planted on site included polyalthia spp., royal palm spp., coconut trees among others.