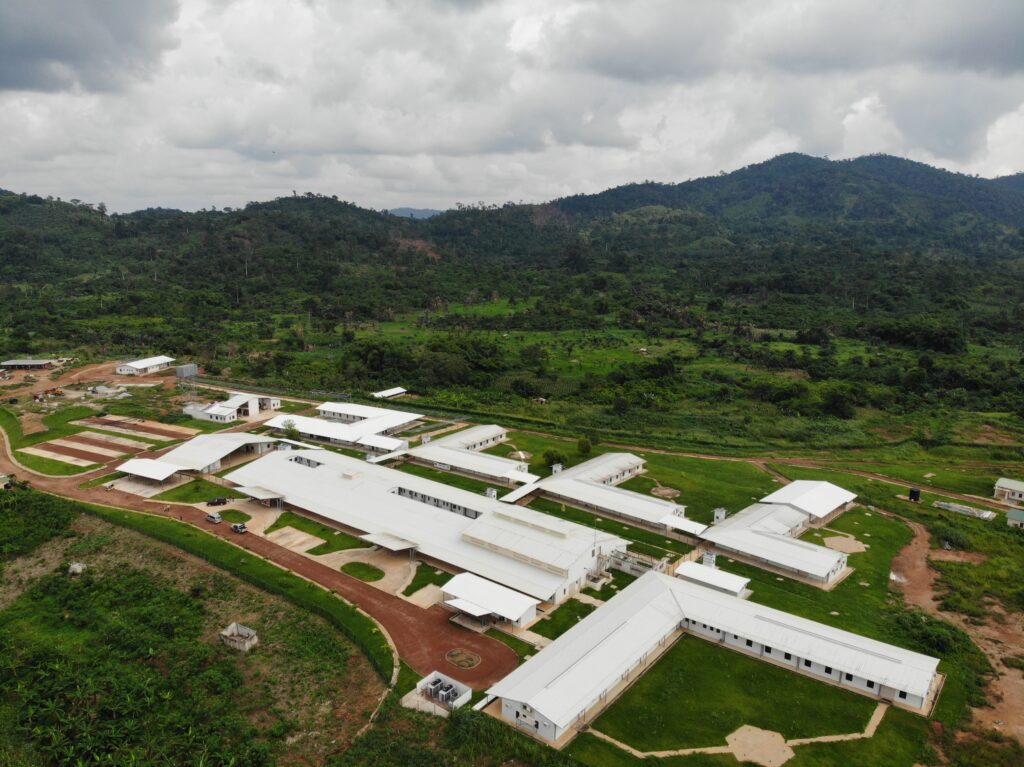 Continued activity on site at Fomena and Kumawu, with refinement throughout the year on re-establishing supply chains, procurement, sourcing new suppliers, sub-contractor negotiations, design co-ordination and the programme via weekly meetings have provided the confidence that these facilities will be delivered within updated contractual timelines. Full-scale construction works are expected to
commence in Q1 2022, post funding effectiveness.
In preparation for this, gradual mobilisation has started with Stephen Bush (GM) in country, new office premises identified, HSE & Office Managers hired and a flurry of interviews for other positions underway.
The final paperwork required to make the loan effective has now been received by Barclays and the lenders. This marks a major milestone in completing these facilities and NMSI are most grateful to the work undertaken by the Ministries of Health and Finance in enabling this.