What Is 'Built To Care'? The delivery of six new district hospitals which
will invigorate regional and district health care throughout Ghana.
NMSI District Hospitals - Construction Time-Lapse Videos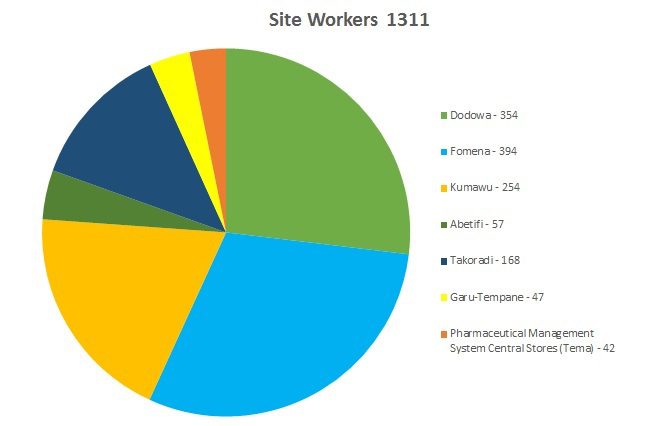 As at the end of January 2016 there was a skilled workforce of 1311 labourers, managers, carpenters, masons, engineers on 6 active hospital sites across Ghana, as well as the Pharmaceutical Management System Central Stores site in Tema.  The workforce is in the majority made up of Ghanaians, with over 65% of those employed from within the local communities, to where the sites are based.
NMSI District Hospital Project Locations